Sarah Lynn - Lead teacher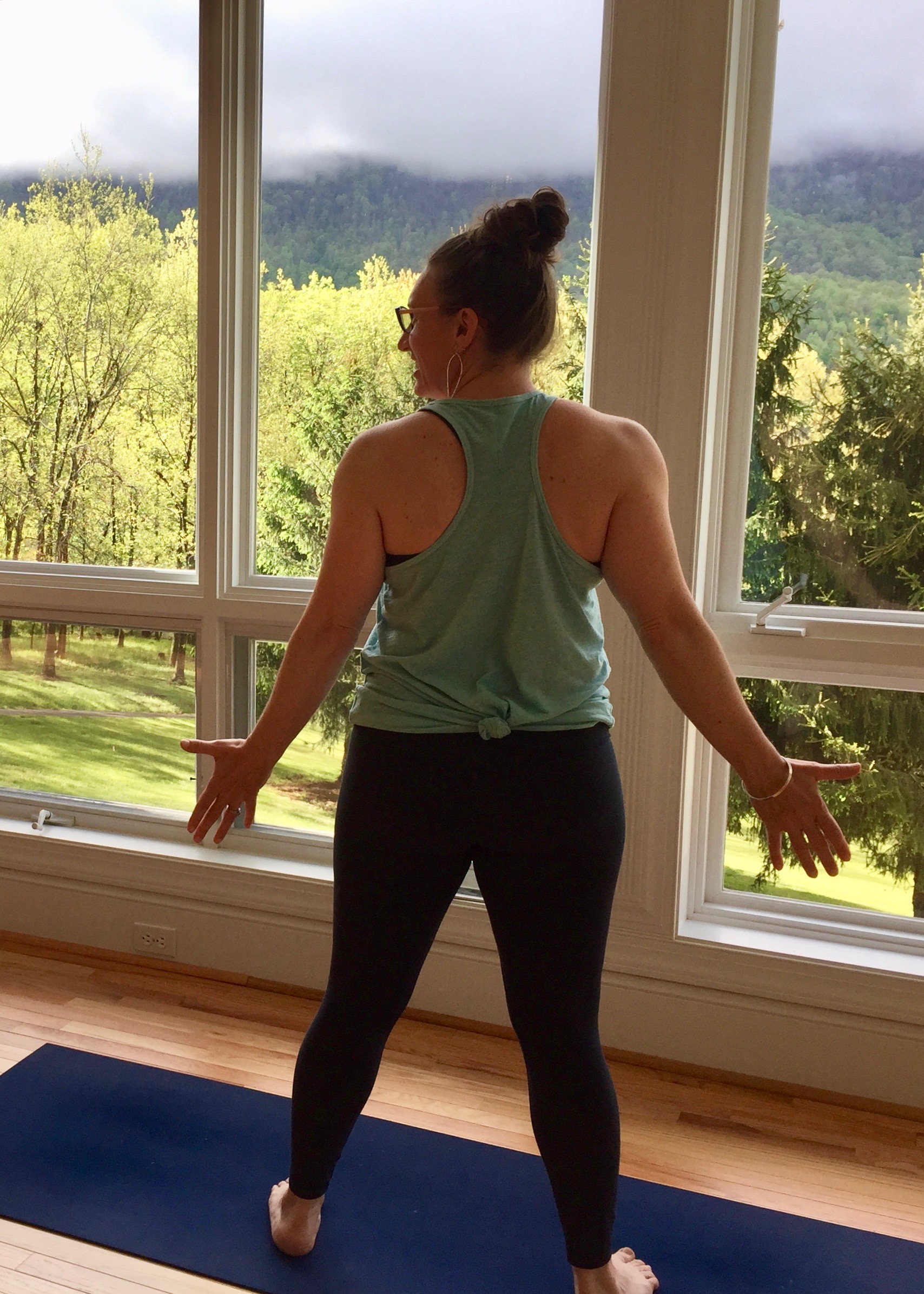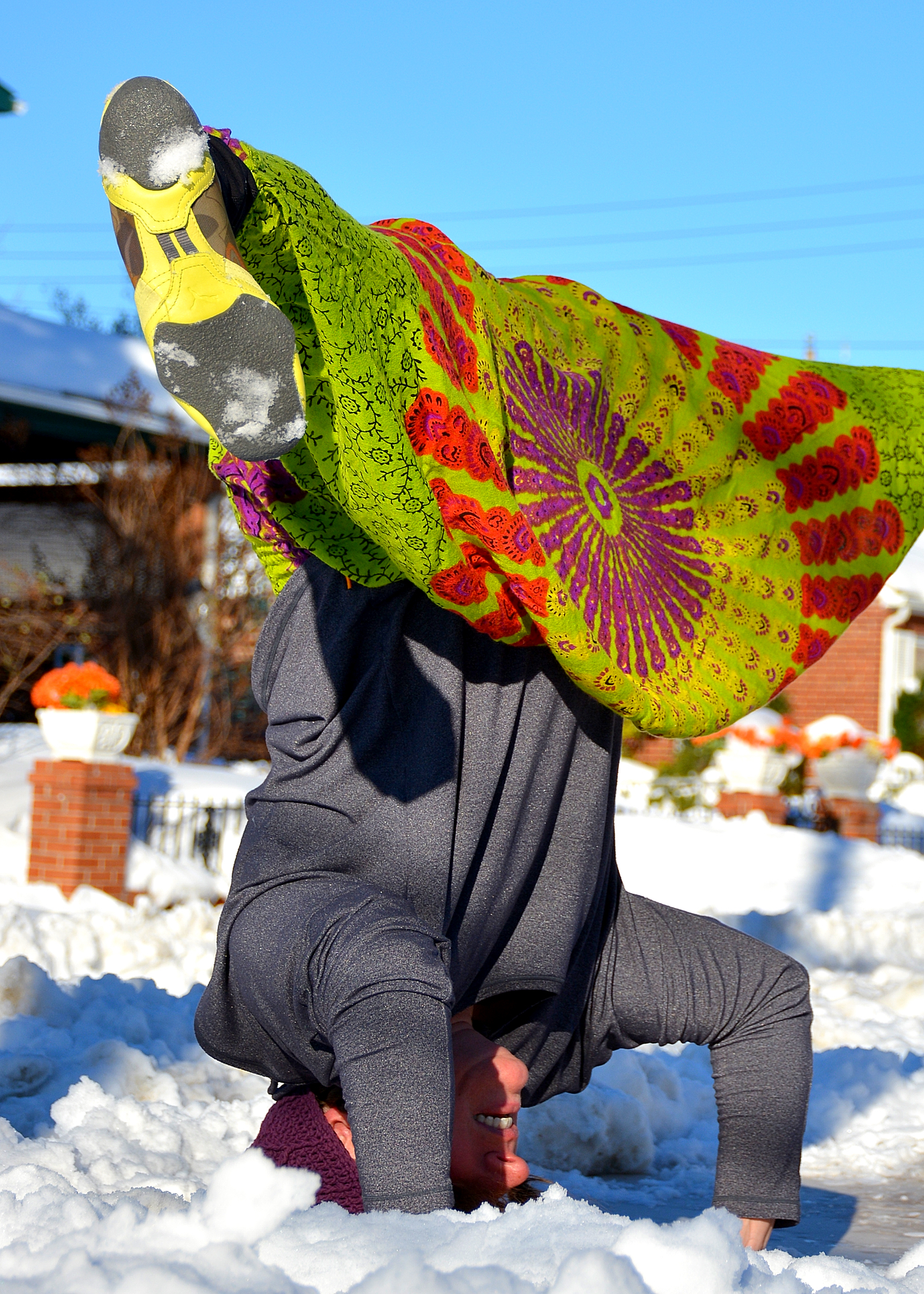 Teaching Style
My teaching is informed by functional anatomy, Integrative Medicine and the philosophy of yoga. My favorite space is where the traditions of yoga have been verified by modern science. I will ask you questions during practice that encourage you to investigate within your mind and body. The questions train you to be mindful, using pratyahara to turn your senses inward and respond to what you observe in your own body. I offer challenge while accepting your body, choices, limits and exceptionalities.
Through the practice of meditation, I've cleaned up my thoughts to a point that I live without a filter and speak what's on my mind. I am easily amused and I laugh often and I laugh loudly. I hope you will laugh with me! Asana classes will be thoughtfully sequenced, guiding you to a peak experience. Classes that aren't in motion such as nutrition, philosophy or stress management will build on basic concepts to more complex, be interactive and open to all points of view.
Education
PhD Candidate, Virginia Tech, Human Nutrition Foods and Exercise
2019 - Present
MS, George Washington University, Integrative Medicine
2017
MA, George Washington University, Educational Technology Leadership
2004
BS, Virginia Tech, Education
1999
Career Highlights
Business Owner
Half Asana Acres
2017 - Present
JOURNEYoga
2007 - 2018
Yoga Teacher - Gyms, studios, JOURNEYoga & Half Asana Acres
2002 - Present
School Teacher - Grades 6 - 12
1999 - 2010
Yoga training
Yoga Alliance and Distinctions
E-RYT 500, RPYT, RCYT, YCEP
2010 – Present Owner, Lead Teacher, Registered Yoga School 200 Hour
2014 – Present Owner, Lead Teacher, Registered Yoga School – 85 Hour Prenatal
2018 – Arlington Sun Gazette Yoga and Pilates Teacher of the Year
2008 – 2010 Member, Board of Directors, YoKid ... Stretch Your Limits
2008 Yoga Ambassador LuluLemon Athletica
2018 Toronto Yoga Conference
Tiffany Cruikshank,L.AC, MAOM, E-RYT - Intensives on SI dysfunction and Proprioception & Neuroscience in Yoga
Dr. Blake Martin - Review of Research: Neuroscience and Yoga
2016 Toronto Yoga Conference
Dr. Ray Long FRCRC, – Anatomy and Biomechanics
Jason Crandell – Core Engagement as Support for Inversions and Arm Balances
Tiffany Cruikshank,L.AC, MAOM, E-RYT – Core As Injury Prevention
2014 India
Govindas – Spiritual guide through temples, towns and rivers
Sadvi – Parmath Nikitan – Individual Sutra Study and Intentional Volunteering
Hari Krishna Temple in Vrindavan – Lecture/Discussion on Connecting the Ancient Hari Krishna Mantra to ISKCON
Fort Palace Neemrana – Lectures series on Modern Indian Delineation between Culture, Spirituality & Yoga Practice
2013 100 Hours of Bhakti and Ayurveda Immersion
Saul David Ray, Manoj Chalam, Girish, Mas Vidal
2012, 2015, 2016 100 Hours Dr. Ray Long
Anatomy, Biomechanics & Research Updates
McLean Virginia, Blue Spirit Costa Rica, Toronto Canada
2011 Chakra Alignment Training
Saul David Ray & Namdi
Venice, California
2009 300 Hour Advanced Yoga Teacher Training
Nosara Yoga Institute, Costa Rica
2009 50 Hours Independent Study
Yoga Curriculum Development and Manual Writing
Nosara Yoga Institute, Costa Rica
2009 100 Hour Heart-Rise Children's Yoga
Nosara Yoga Institute, Costa Rica
2008 Prenatal Yoga Teacher Training
Ma Yoga, Mia Borgatta, Washington DC
2007 Shiva Rae
Pathways of the Flow: Anatomy
Kripalu, Massachusetts
2006 100 Hour Pranassage Practitioner Training
Nosara Yoga Institute, Costa Rica
2005 200 Hour Interdisciplinary Yoga Teacher Training
Nosara Yoga Institute, Costa Rica
2002 YogaFit Teacher Training
Gettysburg Pennsylvania
Yoga Festivals and Events
2015 Wanderlust Snowshoe, Yoga and Music Festival
2014 Wanderlust Stratton, Yoga and Music Festival
2013 Bhaktifest Midwest, Bhakti chanting, Meditation and Yoga Festival
2012 Bhaktifest, Bhakti chanting, Meditation and Yoga Festival
2009 Chant for Change, Bhakti event in Washington DC
2009 Om Ball for Obama Weekend Events emphasizing Ritual in all things, Inaugural Ball for President Obama
2005 Yoga Journal Conference – San Francisco
Outside - nearly 40 acres of nature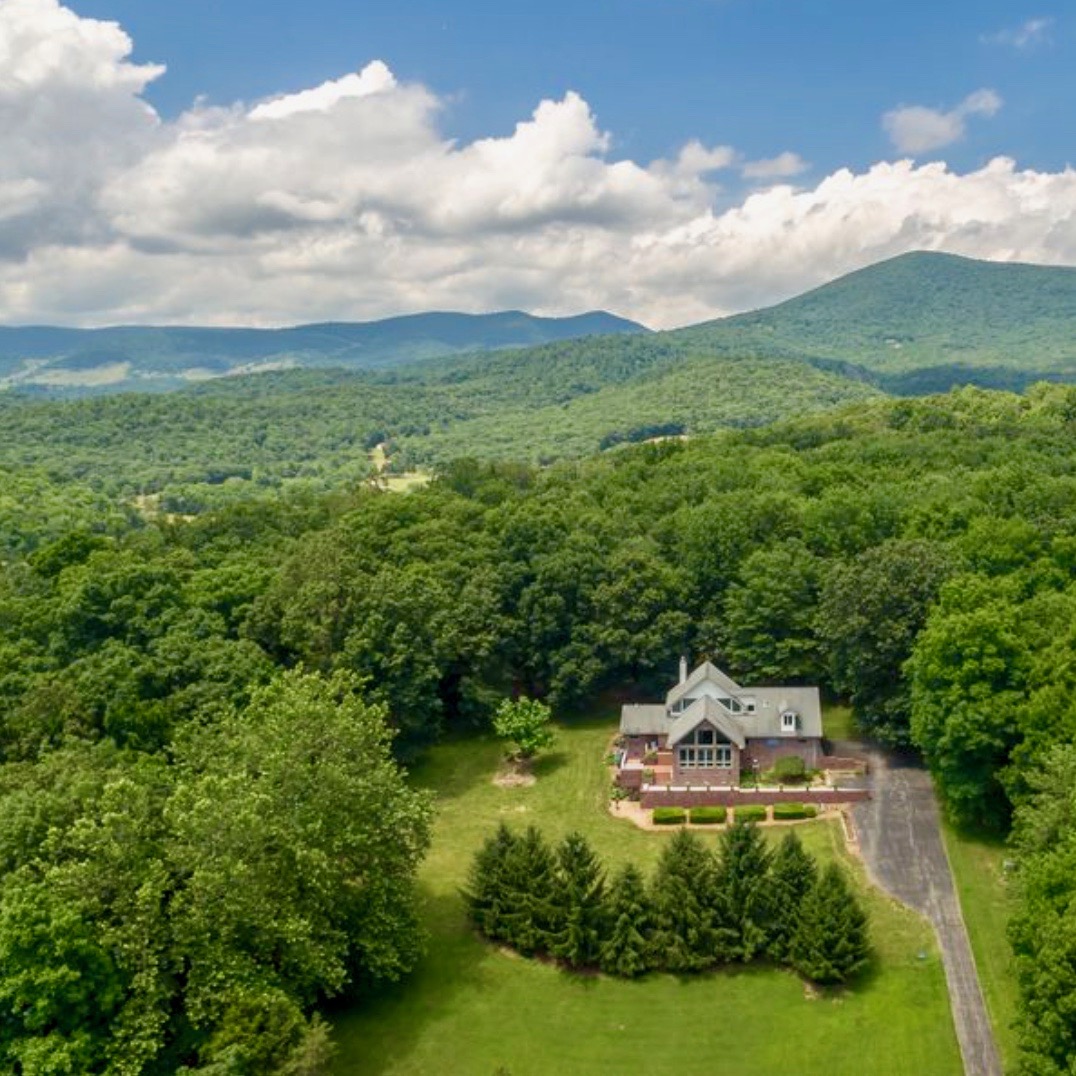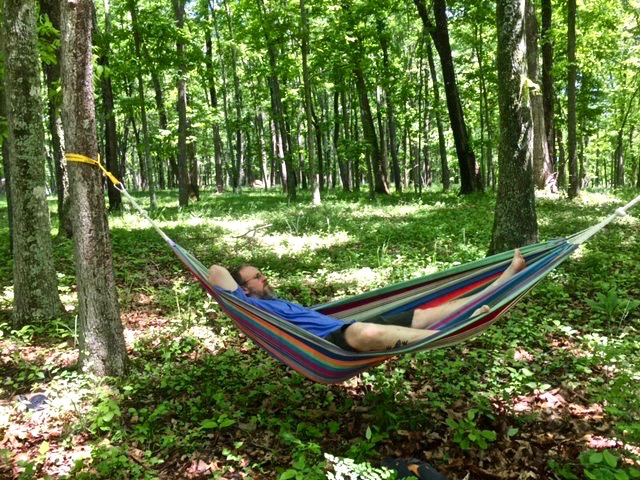 The property
37 acres
2 miles of hiking
1 House
1 Barn
1 Pasture
1 Run-in shed
Countless Trees
400 foot elevation change
View of Spruce Run Mountain
Outdoor spaces
4 hammocks
1 Hanging Tree Pod
2 porches - front and back
1 Chiminea
1 Cooking Fire Pit
1 Stone fire pit and 2 benches
Outdoor table/chairs/umbrella set
Outdoor shower - seasonal
yoga props
20 Bolsters
20 Blocks
20 Blankets
20 Straps
A Few Mats
8 Eye Pillows
Poofs and pillows for meditation
Surround Sound - Bluetooth sound system
Harmonium
Personal spaces
4 bedrooms
3.5 bathrooms
8 X-Long Twin beds
1 King Bed
1 Fully Equipped Kitchen
8 seats at dining table
More seating and tables if needed
Flexible seating areas
Couches
Loft
Inside - Yoga space and cozy places!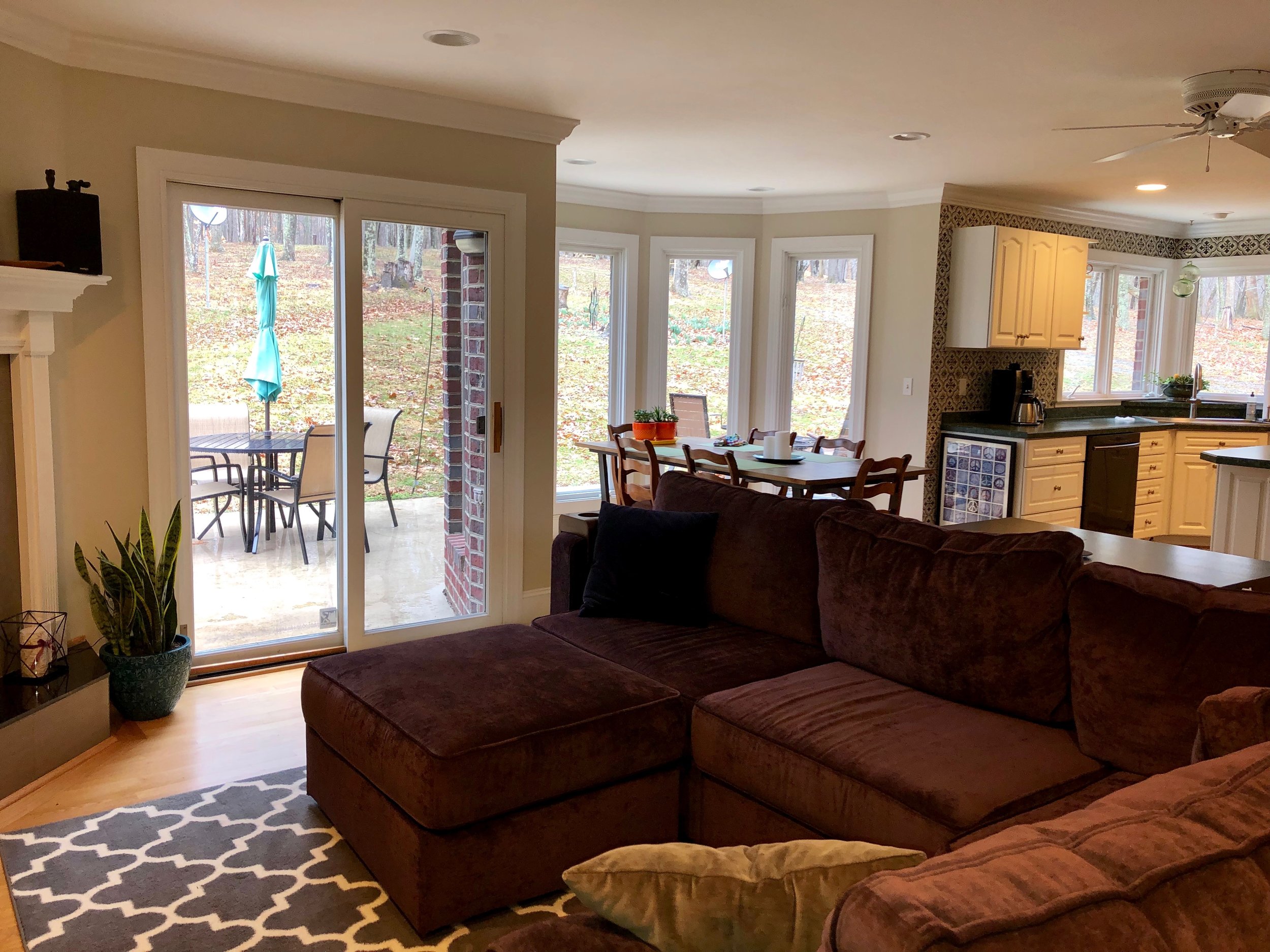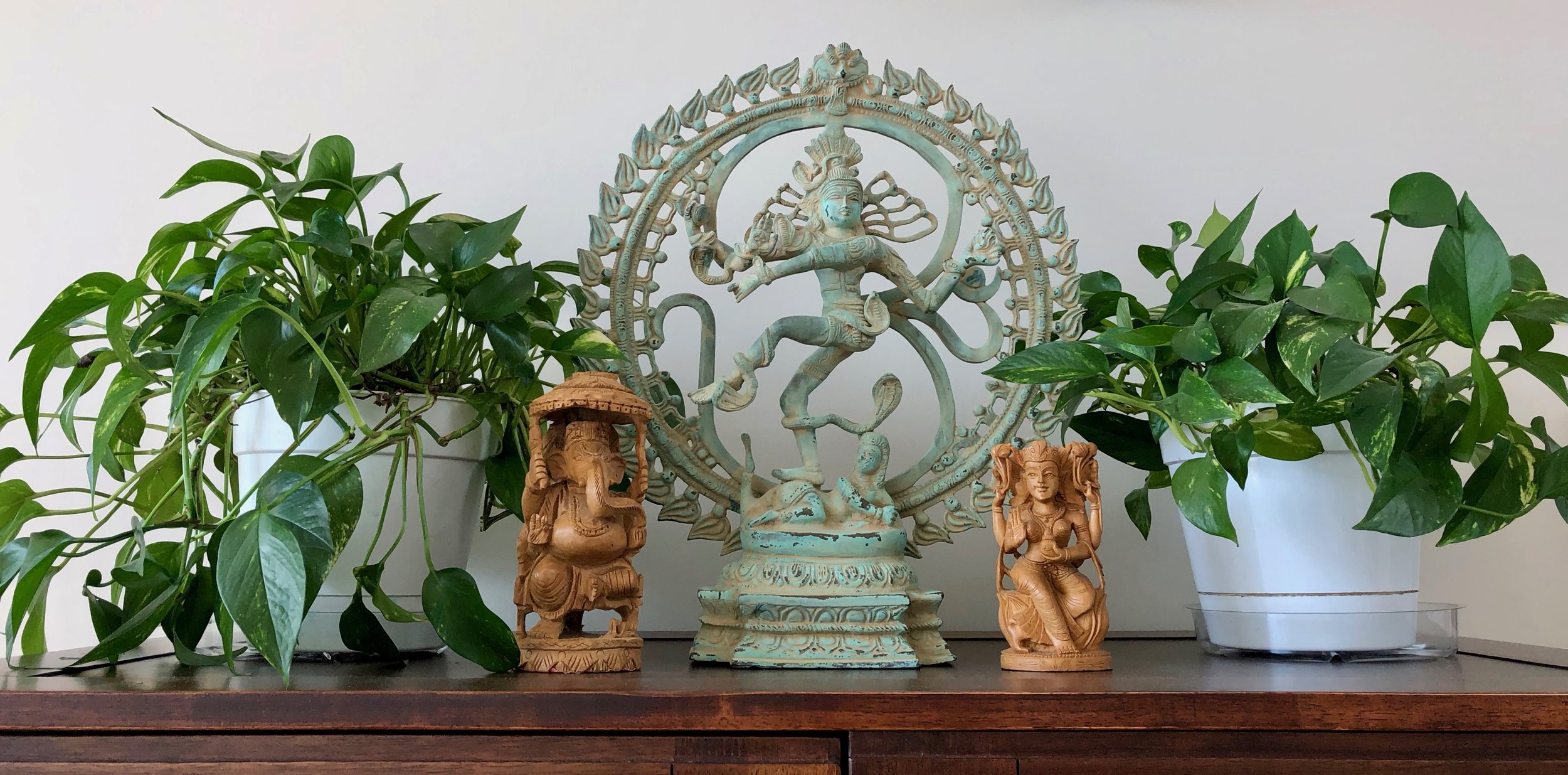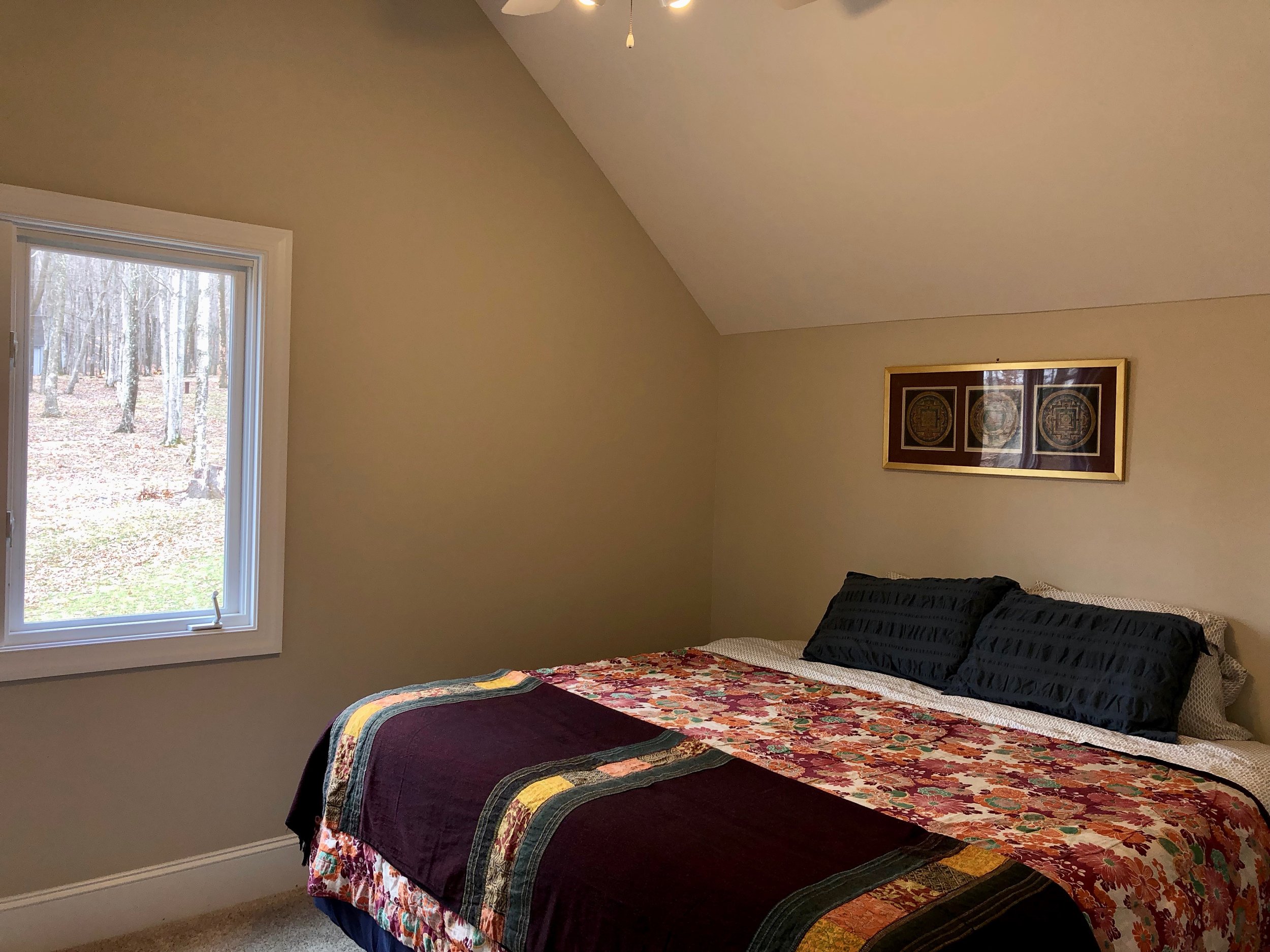 Food - fresh, colorful and individualized